Test PrestaShop 1.7.0.0 alpha 3 now!
This is your chance to contribute!
Here it is. After two internal alpha versions, we're happy to present to you this public alpha release of PrestaShop 1.7.0.0 – the first in a series of public alpha/beta/RC versions that we intend to release over several weeks, in order to gather feedback and make sure that the final and stable version is the best it can be!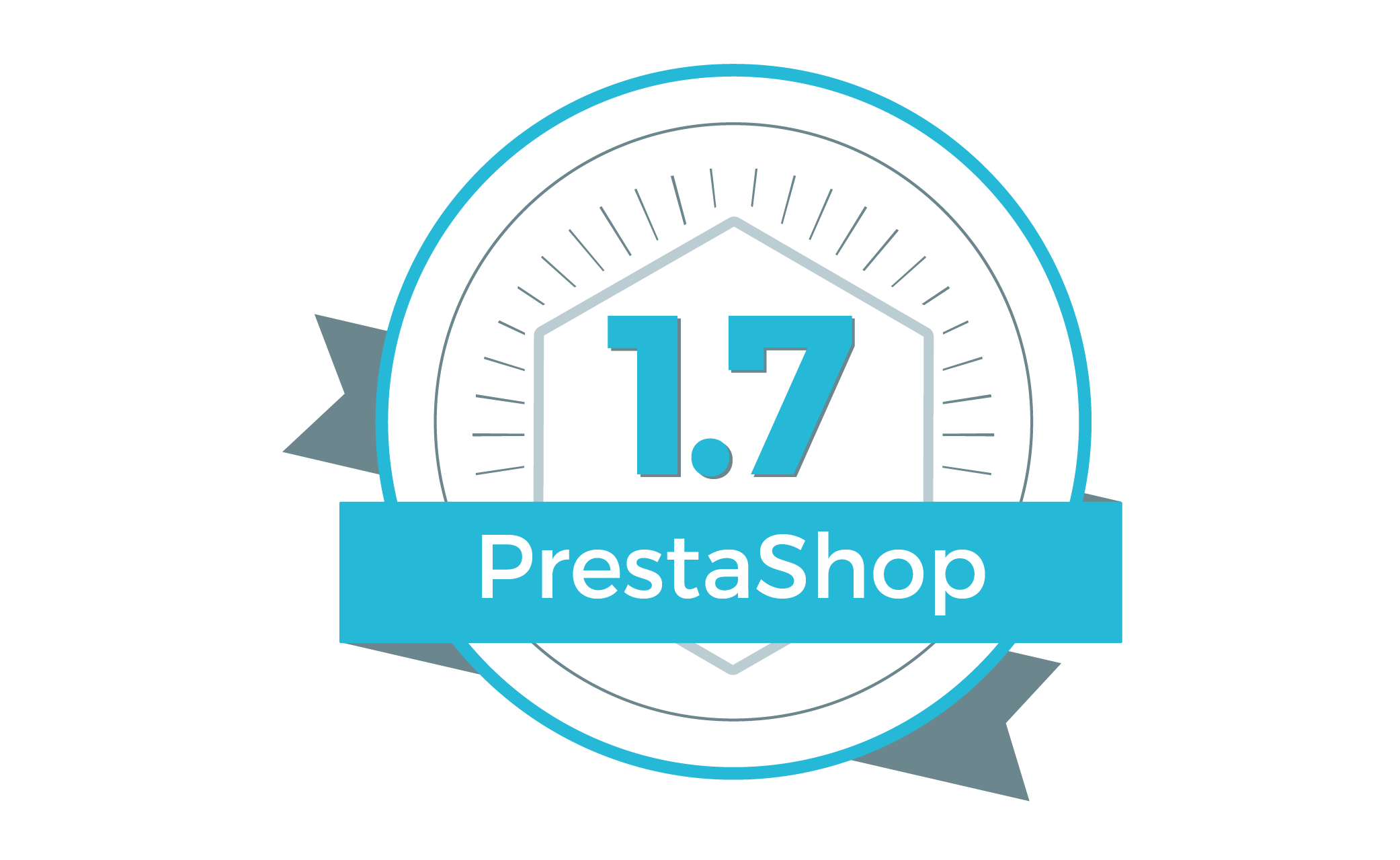 Here is your chance to dive into what's coming in 1.7:
An improved back office interface and menu,
A brand new Product page and Modules page,
A brand new default theme and a new way of building themes,
An overall stronger codebase thanks to the implementation of the Symfony 2 framework and PHP 5.4.
Have a go at it!
While this alpha version is not ready for production stores, it is a great base for us to get your feedbacks.
We're are still working on some features and know some parts are broken. Check out the list in this article.
Let's insist on this: this is NOT the stable version of PS 1.7, and IT SHOULD NOT BE USED IN PRODUCTION. Do not create a new store with this alpha version, it is by definition not finished yet.
You SHOULD however install this alpha version as a test store, either on your machine or your web hosting, and play with it – and give us your feedback!
The release date for the stable version is not yet set, so you have a few weeks and beta/RC versions ahead of you!
Test PrestaShop 1.7.0.0 alpha 3
How to give feedback
Have you found a bug? A curious behavior? An unexpected reaction? Let us know! Create a ticket on the 1.7 Forge project, and give us as much details as possible!
Please note that we are not looking for feedback on the overall technical or design choices: Symfony2, the new theming system, the back office design and other global aspects of 1.7 are pretty much set in stone. However, do let us know about bugs or possible improvements!
What's coming in 1.7.0.0
The 1.7 Project FAQ helpfully gives you the areas where 1.7 has seen the most work done:
A better way to create and maintain a theme:

New starter theme to help designers create a kick-ass theme in much less time than before,
New default theme: clean, efficient, and easy to extend.

Improved key user journeys in the back office:

Welcome first-time users with a new onboarding system,
Simplify the product creation workflow,
Easily find installed and non-installed modules.

An improved administration interface menu structure, focused on getting the most common tasks done faster,
A new architecture, based on the Symfony2 framework.
Several articles were published on this blog about the various projects surrounding 1.7. You can find a full list on this forum post.
What's in progress
Remember that this is alpha 3: a lot of things are not ready yet, or are ready but not yet available.
We tried to gather the most important ones, so you have a clear idea of what still needs to be implemented. All of this will eventually be fixed for the stable version – and you can help with pull-requests on GitHub, and feedback of your tests!
CORE
If your web hosting uses PHP-FPM, some links (and images) will not work.
Multistore & Advanced Stock Management aren't yet connected to the Create a Product Page.
The header and navigation can vary (slightly) between pages.
Employees permissions are not yet suited for the new navigation in place
If a problems occurs while uploading a theme, we may not be able to tell you why currently :) In effect, errors and warnings are not fully set yet. And in any case, your 1.5-1.6 theme will NOT work with the new theme system.
FRONT OFFICE
Quick view is still a work in progress and may have bugs (adding to cart for example)
Some links may be broken during your navigation on the shop
BACK OFFICE
Some images are broken for now, some buttons and tab could behave in a weird way, and you might stumble on other weird artefacts. We know about this, and they will all be fixed in time.
We're still working on the responsiveness of the back-office, and 13" inches screens could particularly be affected.
MODULE PAGE
The "disable on mobile" option will be reintroduced in a later beta version
We're improving the modules discovery page: better sorting, more information, reworked categories, etc.
CONTENT
Interface copywriting is not final yet. Some parts need to be written, others are waiting for a rewrite and others are in proofreading.
Default products are still the ones used in version 1.6. Version 1.7 should have a brand new set of products.
Translations are on hold for now while we're working on improving the system: the interface is only in English for now.
DOCUMENTATION
Contextual help still displays 1.6 documentation as we're updating it to 1.7. Expect it to be final during our RC period.
Technical documentation for modules & themes should follow the same timeline.
Final note!
So cheers for the first public glance at the brand new 1.7, made with <3 by our team and our wonderful Community. It's not fully baked yet, but we're very proud of the work done.
Test PrestaShop 1.7.0.0 alpha 3
We'll closely monitor your feedback and are eager to hear from you!
Happy testing!