Release Of PrestaShop 1.7.6.9
Maintenance version of the 1.7.6.x branch
The ongoing work on security for PrestaShop software continues. We have identified and fixed a new security issue, it has been decided to deliver a new maintenance release for 1.7.6.X branch.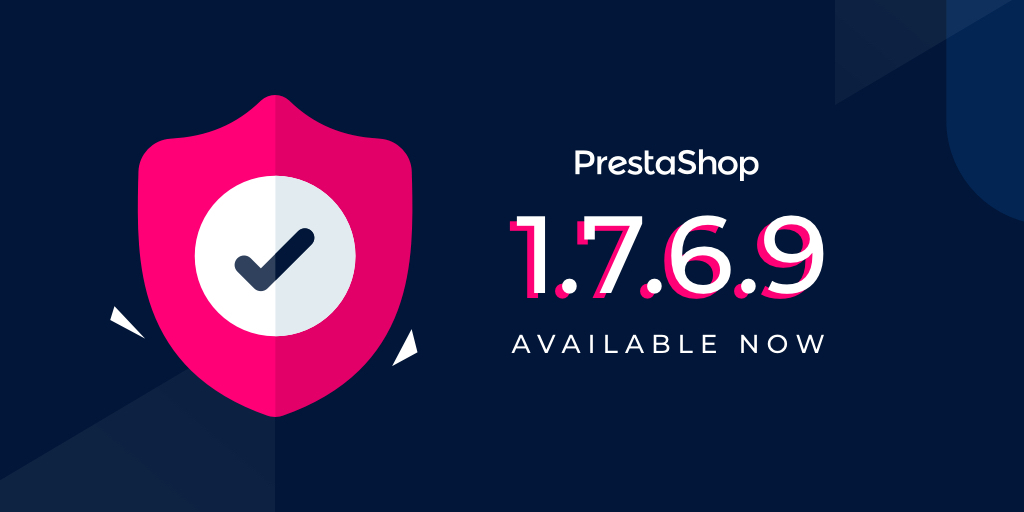 Reminder: the 1-Click Upgrade module's latest version is v4.10.1, don't forget to upgrade it.
Security fixes
1 security fix has been included in this patch version:
More information about why it is important to update:
Download PrestaShop 1.7.6.9 now!
Since version 1.7.6.9 is a "patch" update to version 1.7.6.8, upgrading from any 1.7.6 version will be easy: features will work better, and modules & themes which worked fine on 1.7.6.x will work just as well with 1.7.6.9. Upgrades from a standard 1.7.x version should work just as well.