PrestaShop Core Weekly - Week 42 of 2021
An inside look at the PrestaShop codebase
This edition of the Core Weekly report highlights changes in PrestaShop's core codebase from Monday 18th to Sunday 24th of October 2021.

General messages
Dear developers,
Last week, the maintainers team was very happy to be able to meet in person at PrestaShop Day France 2021!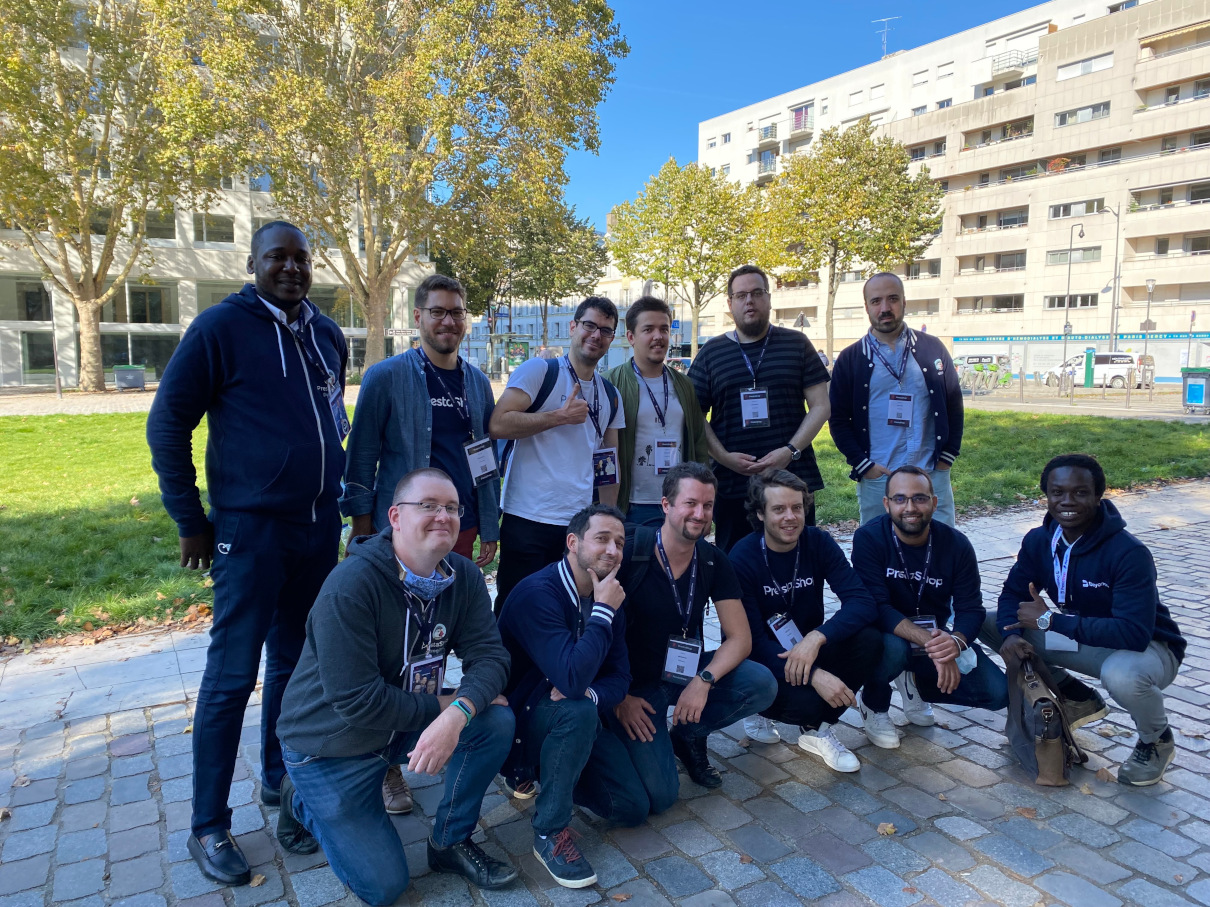 This was the first time since external maintainers joined the project. What a beautiful day!
Someone might also join this crew very soon… as a new maintainer application was submitted on the 6th of October.
Releases
A quick update about PrestaShop's GitHub issues and pull requests:
Code changes in the 'develop' branch
Core
Back office
Front office
Tests
Code changes in the '1.7.8.x' branch
Back office
Code changes in modules, themes & tools
Changes in developer documentation sources
Product details statistics module
Order Notifications on the Favicon module
Custom text module
Product Comments module
Customer reassurance block module
User documentation landing page
Wishlist block module
Faceted search module
PrestaShop Specifications
PrestaShop contributors website
Simple HTML table display module
Catalog statistics module
Available quantities statistics module
Sales and orders statistics module
NVD3 Charts module
QA nightly results
PHP Developer Tools
New 8.0.0 Front-office theme
Links list module
The PrestaShop open source project
---
Thank you to the contributors whose pull requests were merged since the last Core Weekly Report: @Wrenbjor, @PierreRambaud, @Progi1984, @atomiix, @boubkerbribri, @okom3pom, @dependabot[bot], @eopws, @marwachelly, @beyondsagency, @Hlavtox, @NeOMakinG, @eternoendless, @juangiordana, @Saimis777, @PrestaEdit, @templatin, @intraordinaire, @jf-viguier, @nesrineabdmouleh, @tegbessou, @matks, @SherloxTV, @gennaris, @MatShir, @mehrshadz!
Thank you to the contributors whose PRs haven't been merged yet! And of course, a big thank you to all those who contribute with issues and comments on GitHub!
If you want to contribute to PrestaShop with code, please read these pages first:
…and if you do not know how to fix an issue but wish to report it, please read this: How to use GitHub to report an issue. Thank you!
Happy contributin' everyone!